Stunning Mohaka River Rafting
Rafting the mighty Mohaka
Experience some of New Zealand's best rafting on the fantastic Mohaka River in Hawke's Bay. The Mohaka River offers rafting enthusiasts of all skill levels a great day out on the water, with Grade 2, 3 and 5 rapids providing gentle cruises through to heart-pumping thrill rides.
You'll get the best rafting experience amongst some of New Zealand's most stunning scenery. Join us for half day, full day or multi day trips. We look forward to sharing this amazing river with you.
Find the rafting adventure that suits you best below. Choose the grade of white water you'd like to experience, the location and let us know how many people will be joining you on your trip.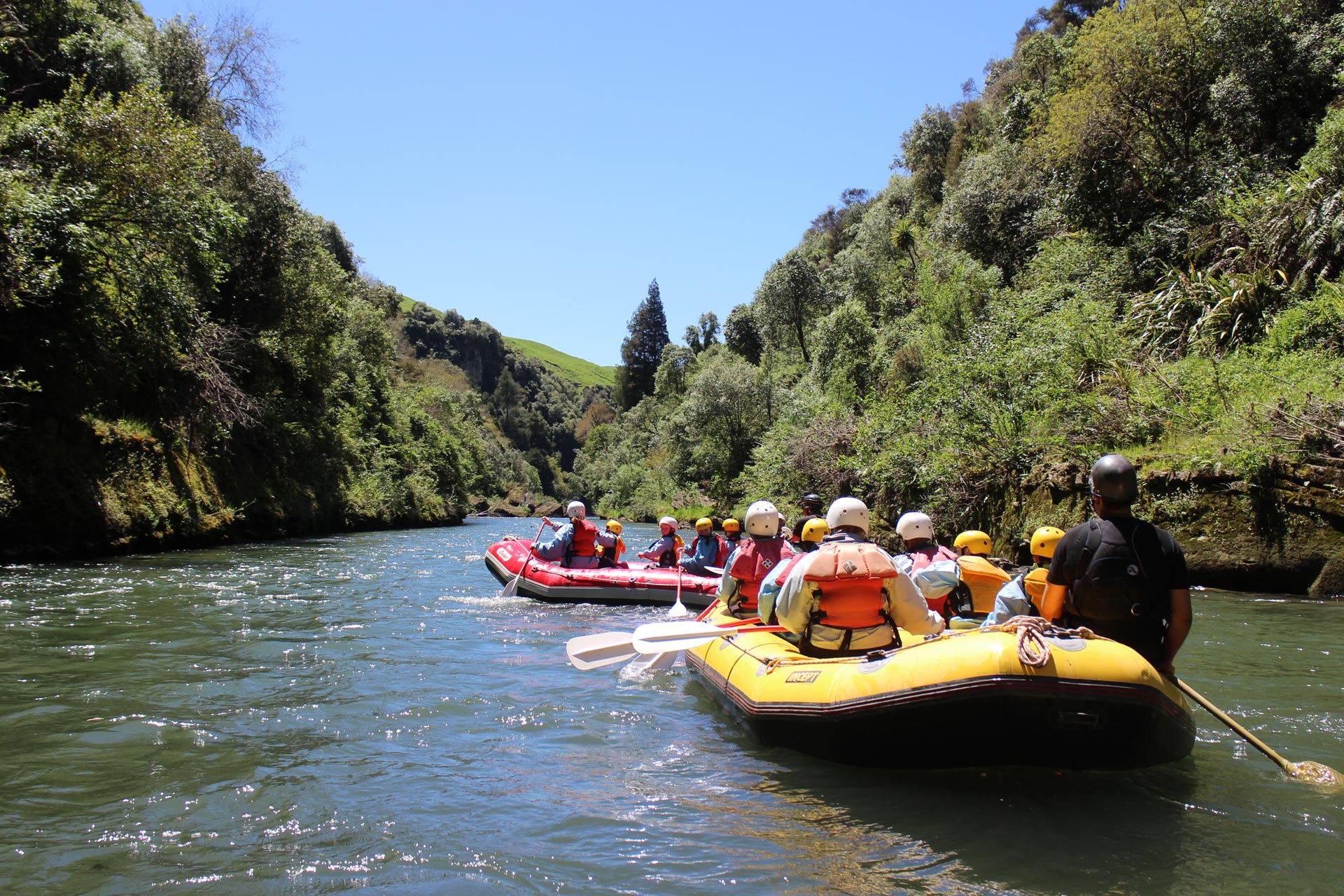 This scenic rafting trip takes you through gentle Grade 2 water with small rapids during this half day event. This trip is ideal for families who want a relaxing experience without the commitment of a full day trip
It's a day filled with plenty of thrills and a chance to relax too.
You can share a special adventure with friends, family or colleagues.
You'll get amongst some of New Zealand's most spectacular scenery.
It's really good exercise that you'll enjoy doing.
It's just a ton of fun.