School Programs - Water rafting for school students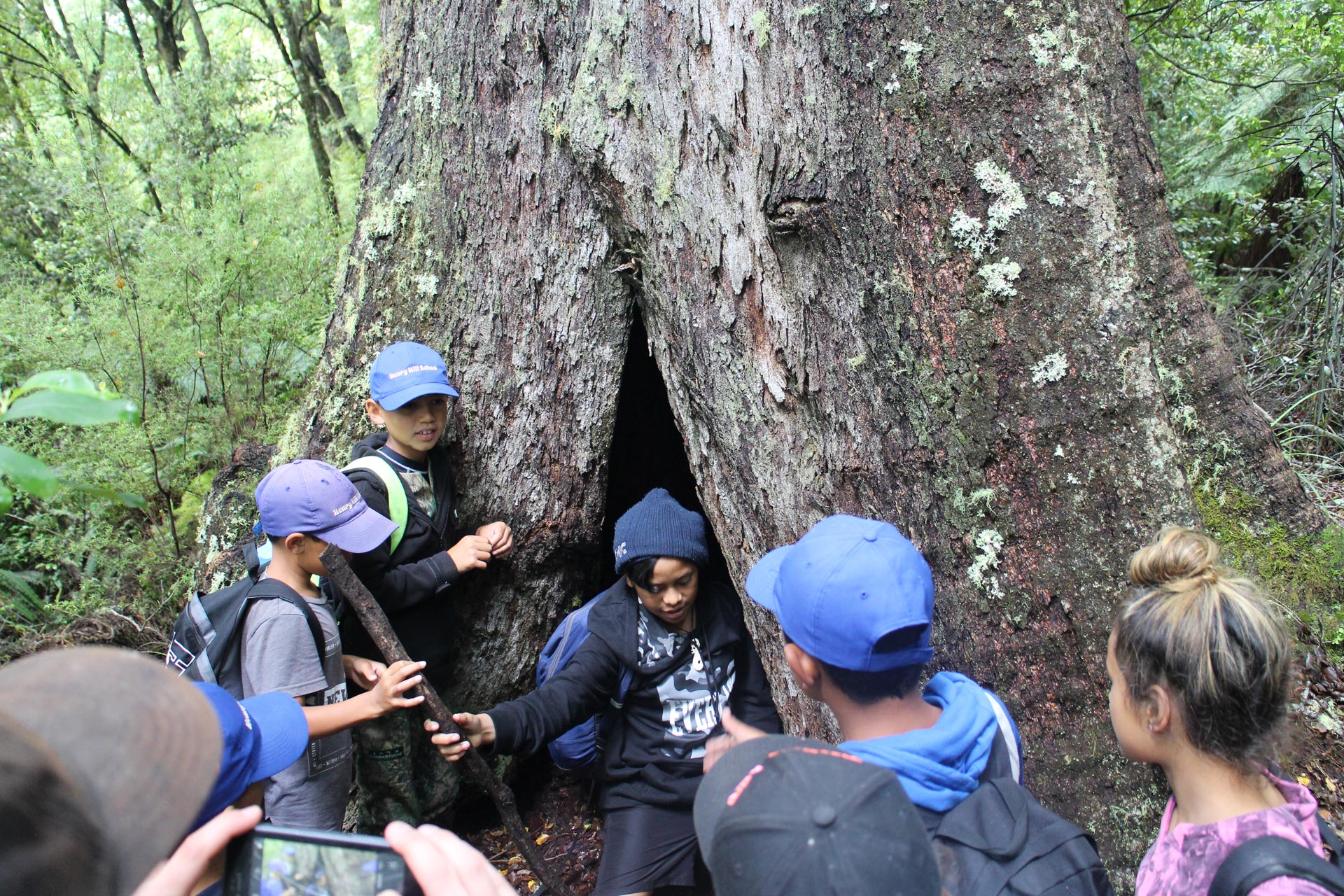 Our water rafting programs for school students are designed to get Kiwi kids into the wilderness to learn skills such as river crossings, water safety, hazard avoidance, basic survival and camp cooking.
The New Zealand wilderness is a great environment for students to learn away from the classroom. Spending time in the bush will teach them life skills to cope with accidents or natural disasters they may encounter in everyday life or while travelling.
We know it's important for students to get educational opportunities outdoors, so we offer our school programs at a discounted rate. These programs are flexible and can include tramping, kayaking and water rafting.
Contact us to discuss a program that will suit your school group.
Activities available include:
Water rafting for large groups of students
Kayaking
Learning about nature, wildlife and the natural environment
Tramping
Water safety
Identifying and avoiding hazards
Adventure activities
The Mohaka River is excellent for kayaking. We offer kayaking programs for schools to give young people the opportunity to learn about and experience the river.
Along the Mohaka River, there are a number of great locations which have slow currents and safe shorelines. Depending on the circumstances, we can arrange additional introductory kayak lessons for your students at their local pool.
Our instructors are professional kayakers. They teach students the best skills and ensure they are getting good advice and tuition. We make sure all students, kayaking or rafting, learn about river hazards, safe navigation skills, good decision making and understand the importance of having the right gear.
Contact us for more information about river kayaking programs.
We offer our classic day water rafting trips on the Mohaka river to school groups, but with a more educational focus. These can include Grade 2 and 3 rapids. We can work with your school to help develop specific lessons.
On these day trips we teach students about river hazards, safe navigation skills, river crossing strategies, geology, flora, fauna and the local history. Plus, the kids are treated to a great time on the water.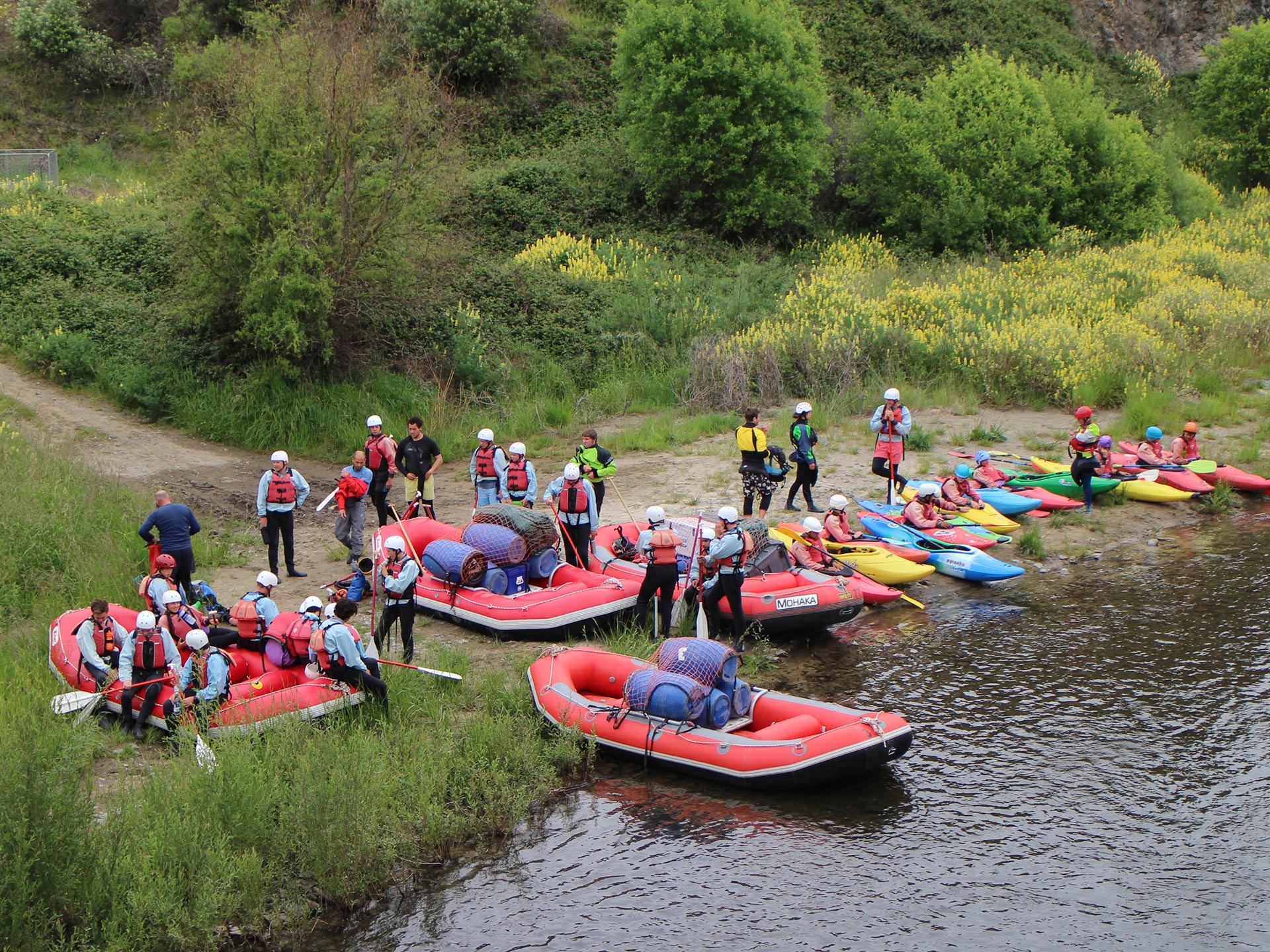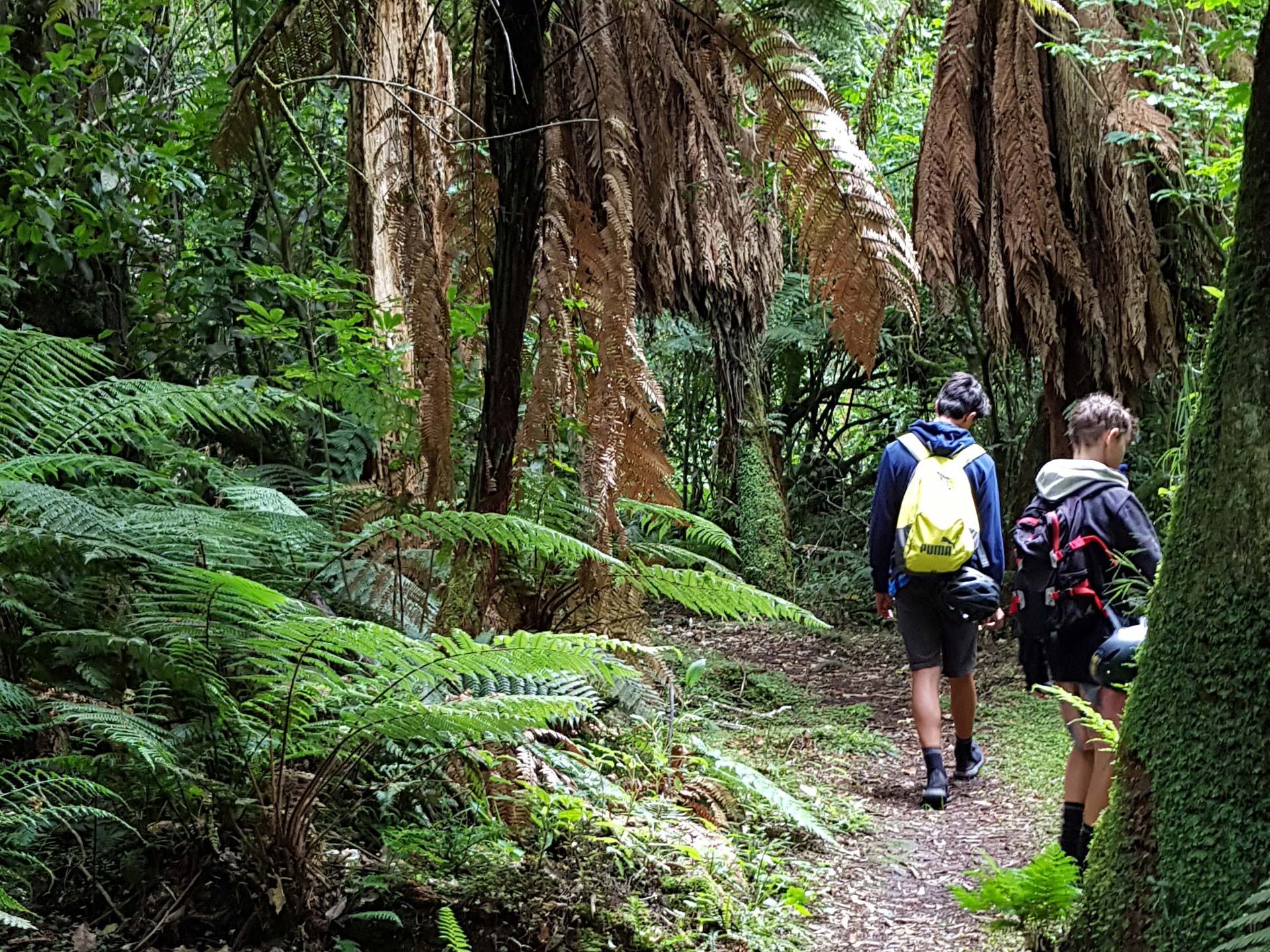 We have concessions with DOC in some of the North Island's greatest forest parks. Our staff are familiar with many of the best tracks, huts and campsites in the region, ensuring that your students have a memorable time. We can organise afternoon walks through to multi-day tramps through the bush.
As with all our school trips, we work with your school to make sure that the students are taking more than just a walk. We can cover educational opportunities such as bush craft, map reading, navigation, emergency planning, bivouacs and more.
We offer the best multi-day expeditions in the North Island. We understand how to provide your students with an experience that includes adventure, education, comfort and healthy food.
Our multi-day trips through either the Mohaka or Ngaruroro gorges can be done in any number of ways. We offer heli-rafting, vehicle supported multi-days, as well as combinations of tramping and rafting multi-day trips. While on land, we offer schools programming ideas such as bush craft, map reading, orienteering, obstacle courses and more.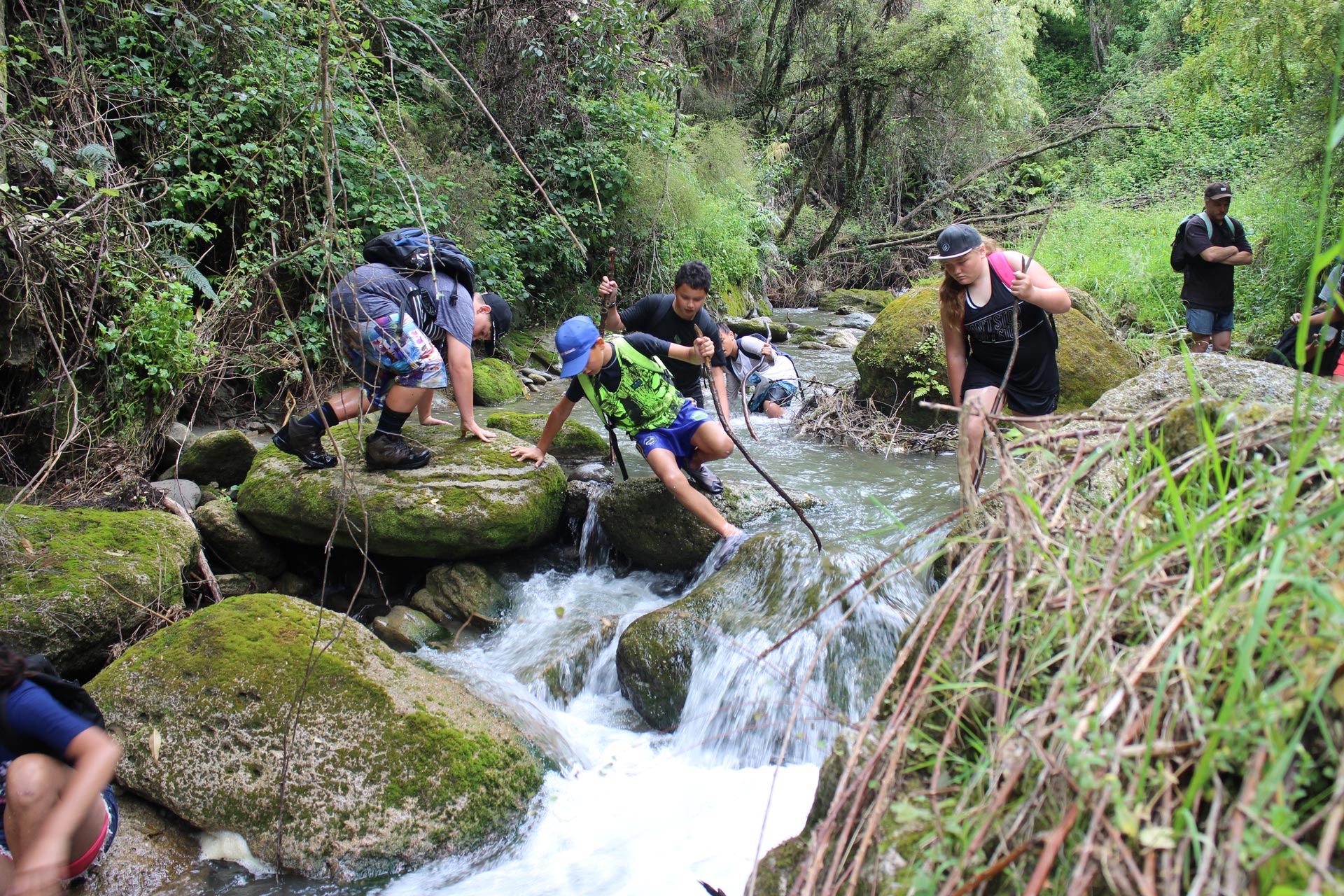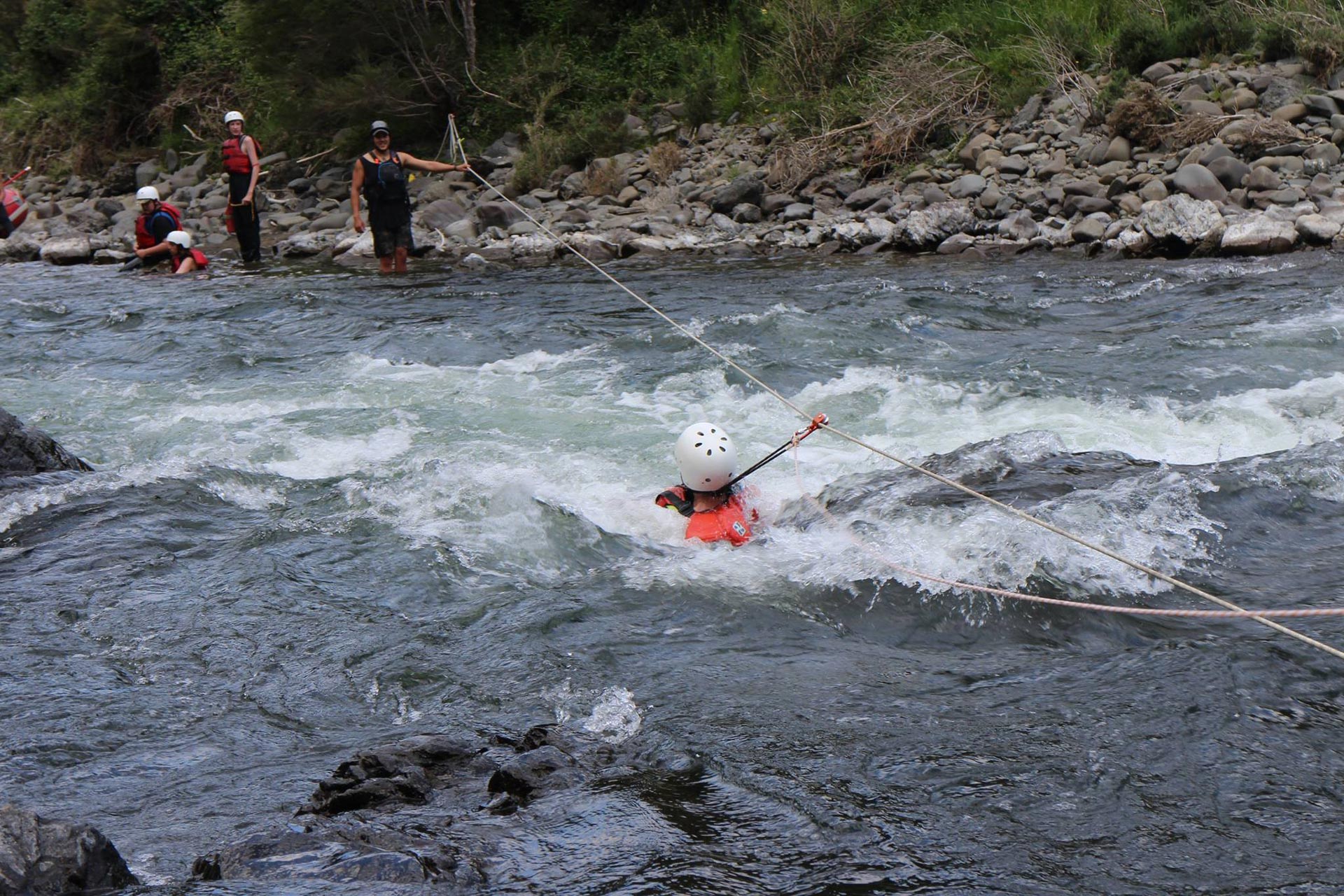 If you're interested in creating a custom program with a range of activities, talk to us and we'll develop a program to suit. We are happy to work with you to develop day or up to week long programs. We believe in making an educational wilderness experience available for all students and schools.