Getting to the Mohaka River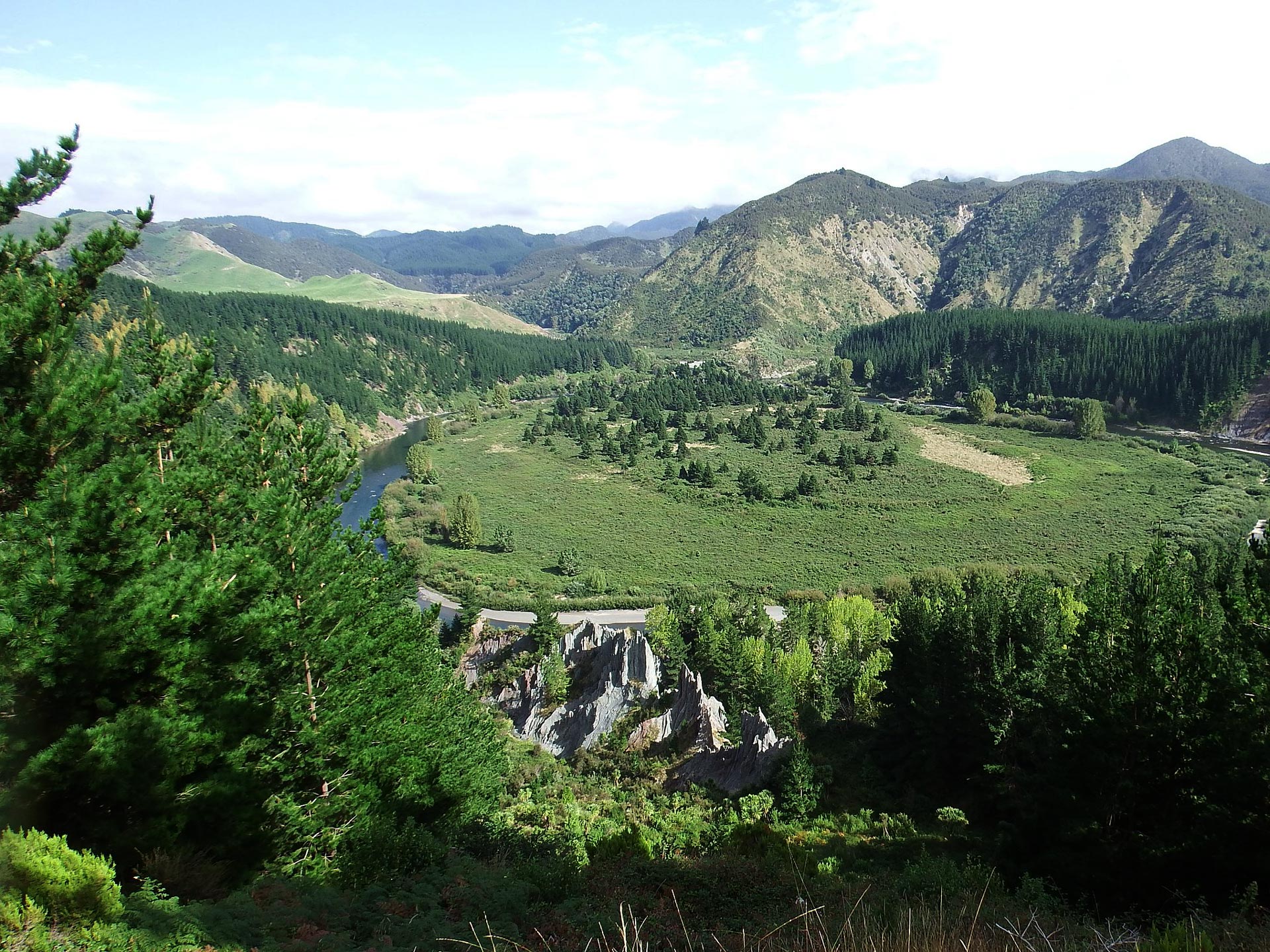 The Mohaka River begins in the Kaimanawa Ranges in the central North Island of New Zealand. The word roughly translates from Maori as 'place for dancing,' which we feel is an apt description for the experience of rafting along its wonderful waters.
The river travels from the northeast to the southeast as it heads toward the Pacific Ocean. Our rafting trips take place amongst some spectacular scenery as we wind through the gorges either side of the river.
Our home base is located on State Highway 5 (the Thermal Explorer Highway) between Napier and Taupo. Our base is approximately 40 minutes from Napier or an hour from Taupo. Once you're with us, we take care of getting you to the river for your rafting experience.
You can catch a bus from either Napier or Taupo. From Napier, catch the bus leaving Napier in the morning and stop at Te Pohue. We will pick you up in Te Pohue at the bus stop and bring you to our base.
From Taupo, catch the evening bus leaving Taupo and stop at Te Pohue. We'll collect you and you can stay at Time Out for the night. Follow this link for information about accommodation at Time Out.
If you have any queries about catching the bus, feel free to contact us for more information. Please give us advance notice if you're taking the bus.
If you're flying into Napier, we can arrange a helicopter, bus or car to bring you to our base. We look forward to sharing the mighty Mohaka River with you.